Regular price
Sale price
$23.04
Unit price
per
Sale
Sold out
Saddles
: Webby, tapered feathers great for streamers, saltwater and bass patterns, salmon and steelhead.
The standards are great for size 10 and size 12s you will be able to do larger and smaller flies as this is a rough guide line 
The large Magnum are a much bigger longer feather so will do larger tube patterns our flies up to a size 6 or larger. 
Whiting Farms was founded in 1989 by Dr. Tom Whiting with the goal of producing the highest quality, value and selection of feathers for the fly tiers of the world. It was with this goal in mind that Dr. Tom's work began by acquiring the finest breeding stock in the world, Hoffman hackle, and soon thereafter, Hebert/Miner™ hackle. But what is the next step for a poultry geneticist?
Please be aware this is a genuine whiting saddle in standard packaging. 
Share
View full details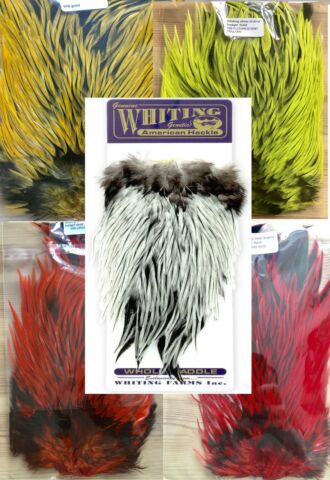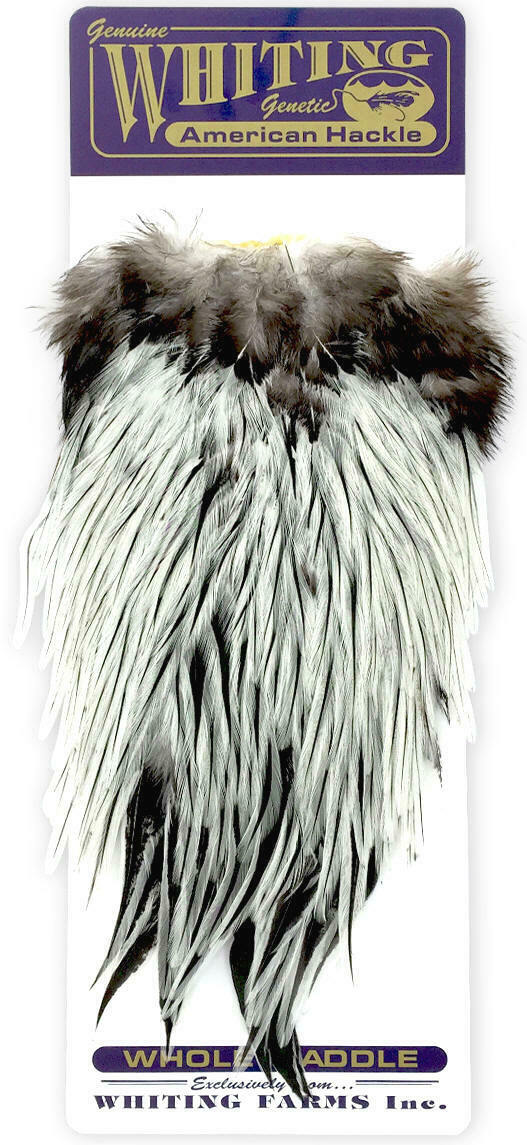 FREE Shipping & 10% Off
FREE UK delivery is available when you spend £10.
FREE Worldwide shipping is available when you spend £20.
Also receive 10% off your order when you spend £20 or more.
Try Our Monthly Fly Subscription